Open Up To The Gift You Be!
4 Sunday Evenings during Holiday Season:
29.11. / 06.12. / 13.12. / 20.12.2020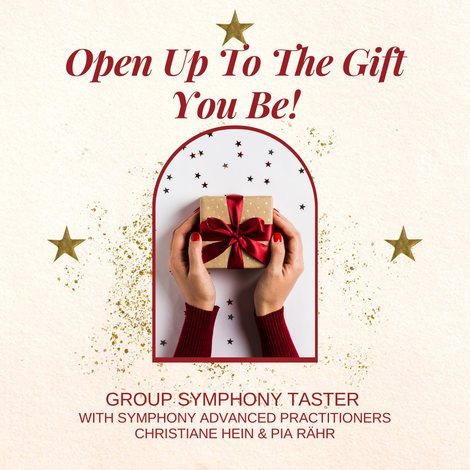 Are you hiding your uniqueness? Can you see and perceive you as the gift you be? How would your life and the world be like if you would acknowledge the gift you be – and be (the) present? Would you like to make yourself this gift and get a taste of it?
A Symphony Session invites you to LIVING in a completely different way. More about Symphony Sessions.
Pia Rähr and Christiane Hein will offer 4 Symphony Group Taster Sessions during Christmas Season, each one with a special topic (body, earth, family, universe) and uniquely for the group. You can choose to be part of one, more or all of the Sessions.